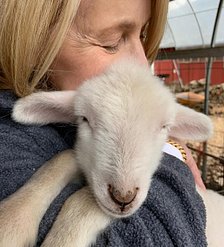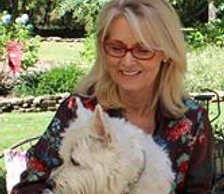 Meet Christina
Christina was born in Hamburg, Germany, and came to the United States with her family at the age of 10. From there they traveled from New York to California, seeing beautiful landscapes and experiencing inviting cultures. She transformed her uprooting into a broadening of many cultures. Art became her new language of communication, and in time her love of nature and God wove a universal pattern that is this world. .
EducationChristina holds a Master of Arts in Art, from the University of Arkansas at Little Rock, Arkansas. She holds a Bachelor of Arts in Art and German from Arkansas Tech University, in Russellville, Arkansas. Christina is inspired by both Georgia O'Keeffe and Henriette Wyeth. Christina's cultural background, educational interests, and artistic interests have shaped her artistic growth.
Honors and Awards
Christina graduated Summa Cum Laude and Phi Kappa Phi from both baccalaureate and master's programs. She was inducted into Phi Theta Kappa.
MediaA multimedia artist, Christina is comfortable in various media including oils, colored pencils, gouache, pastels, and more.
HomeChristina is also an accomplished Master Gardner. When not in her studio, you will find her outside caring for the garden surrounding her home. She loves God's creatures, wild, free, and domestic. An active member, she attends Fellowship Bible Church, West Little Rock, Arkansas.